Description
The 2050-SA is designed with a side access to allow for connection where a vent pipe is not available. It is constructed from aluminum, and is epoxy coated grass green.
This unit contains 50 LBS (23kg) of odor controlling media. It includes two fresh air intake valves, capable of allowing up to 300 CFM of fresh air per valve. This assures continued airflow during pumping sequences needed with air release valves. It is also necessary with a vacuum sewer system where outside fresh air is needed for system operation.
The 2050-SA has been successfully used on gravity lines, forced mains, and air release valves. It's attractive appearance allows for installations in both residential and commercial sites.
Installing the unit is made easy with slotted feet which can be bolted to a cement slab. The unit is equipped with tamper proof lockable latches.
Estimated CFM and PPM:
available upon request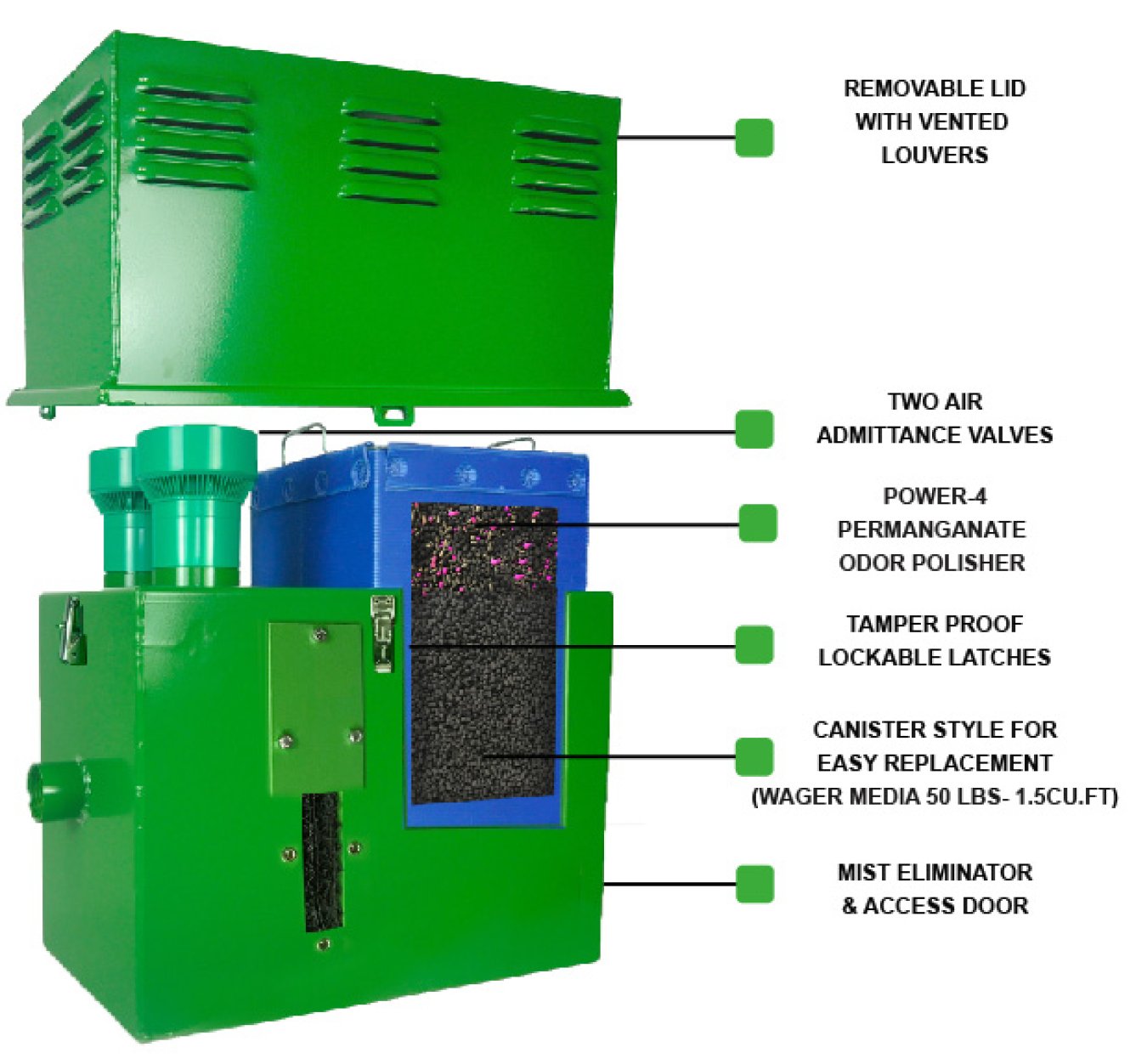 More information about this product?