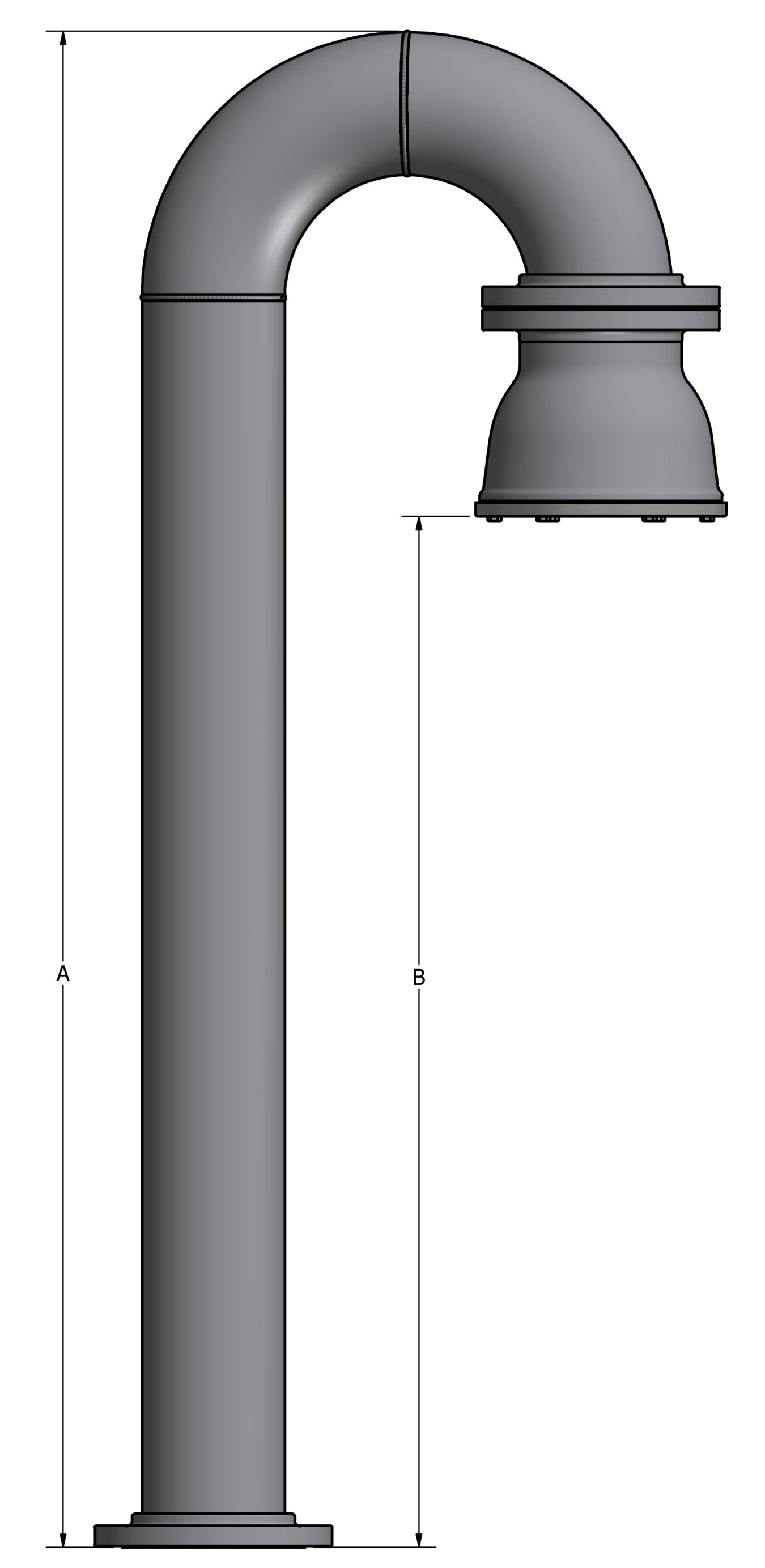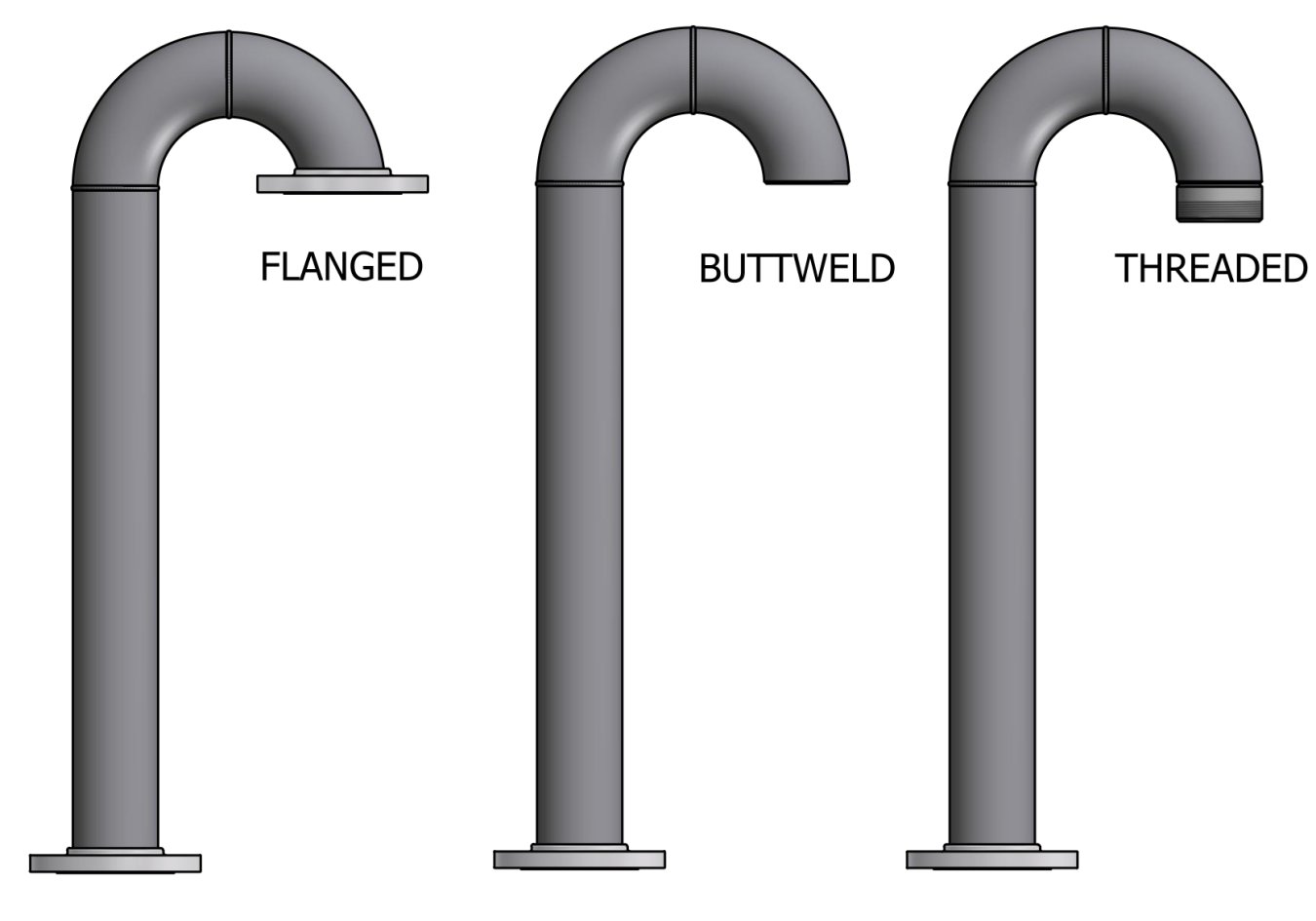 A: Total height of goose-neck form floor to center of radius.
B: Height from floor to bottom of valve to be fitted to pipe
Gooseneck pipe dimensions and connections
Description
The 1850 is a combination odor control vent valve, with the additional feature of a ball check to prevent water from submerging the media bed during rough seas.
The 1850 is cast in 356-T6 aluminum, and epoxy coated for protection from the harsh sea environment. It is available with either a 4" or 6" flanged end that mounts directly to a gooseneck pipe. The interior of the body contains a canister filled with 12 lbs of odor scrubbing media. The media is engineered in pellet form to allow for excellent airflow thru the media bed. Our media is highly effective in removing hydrogen sulfide gas ( H2S ) . Pellets are non-toxic, and landfill disposable. Every 1850 is equipped with tamper proof lockable latches, a HDPE float, and stainless screens to prevent debris from entering into the valve casting.
Do you need piping for your valve purchases ? Wager has a broad inventory of industrial pipe fittings for both marine and wastewater industries. Fittings include butt weld, threaded and flanged. Materials are hot dip galvanized steel, aluminum or 304-316 stainless steel.
Simply fill out your requirements on our measurement form, and we'll be happy to return a quote.
This animation illustrates how the H2S gas (green arrows) gets scrubbed thru the media canister in the open position, resulting in de-odorized air (blue arrows).
In rough seas, the ball float will rise and check preventing the media canister from being submerged in water. Once water recedes, the 1850 once again allows for ventilation and the elimination of H2S gas odors.
Estimated CFM and PPM:
CFM 5-15, PPM 0-15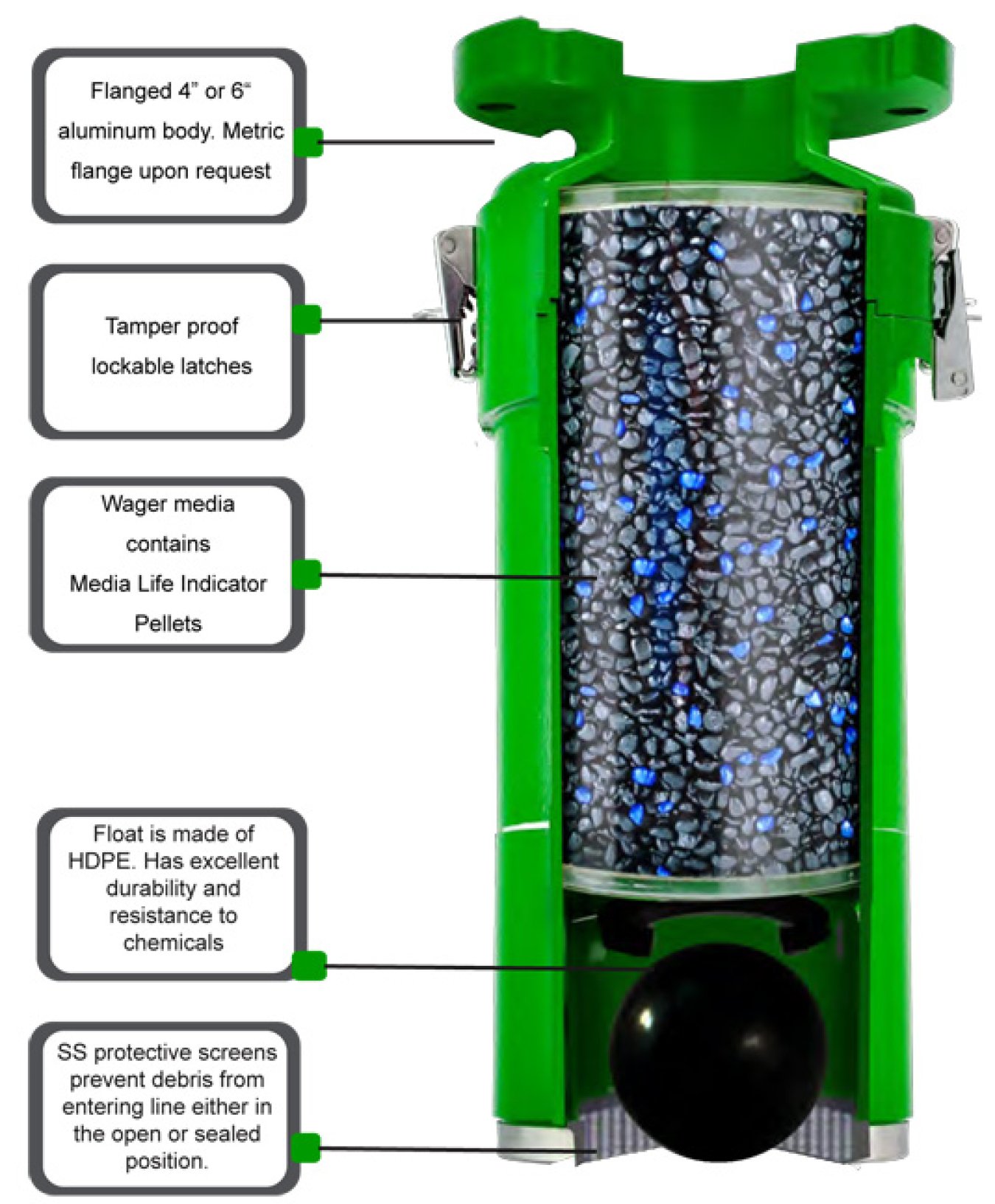 More information about this product?