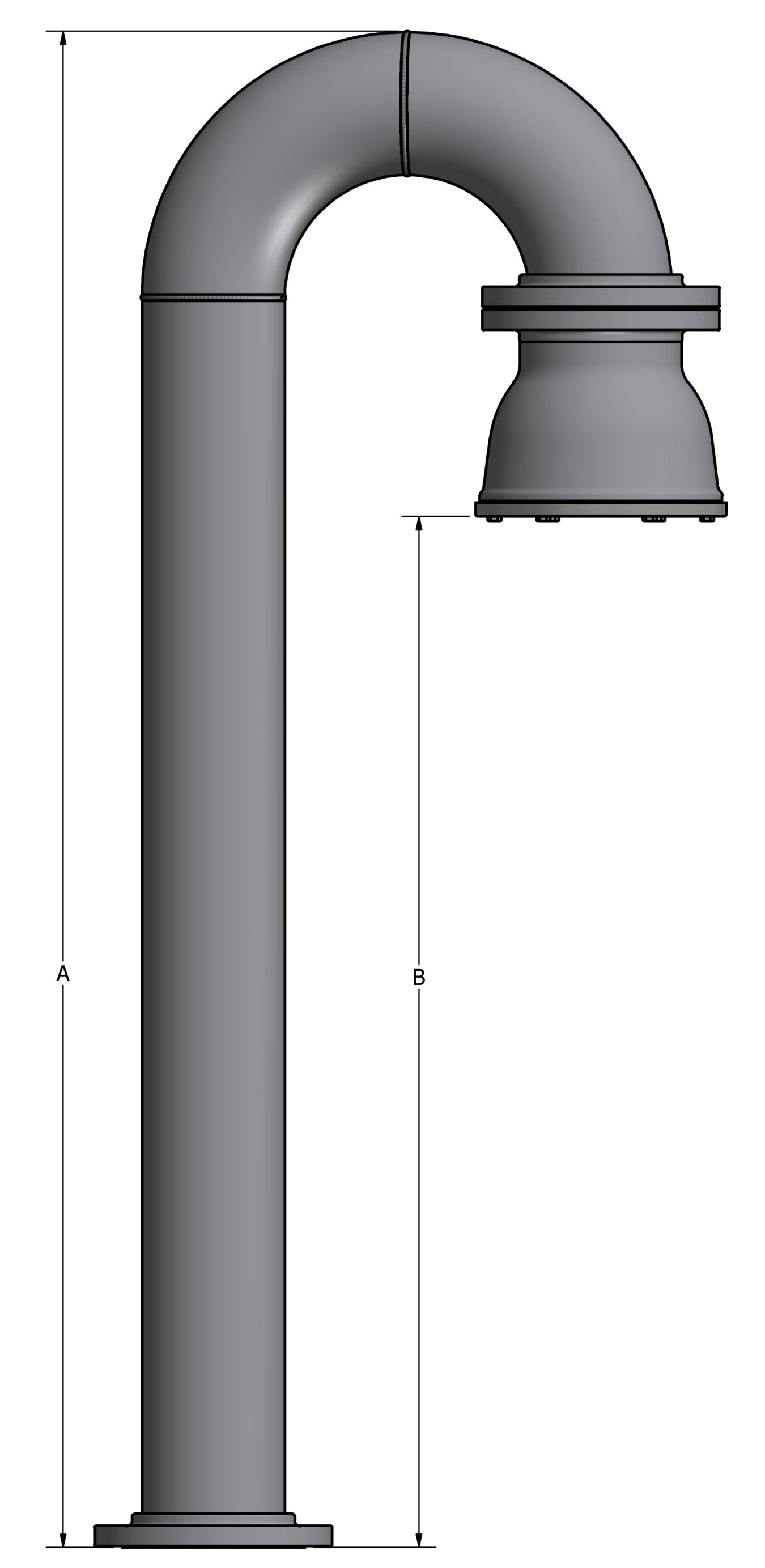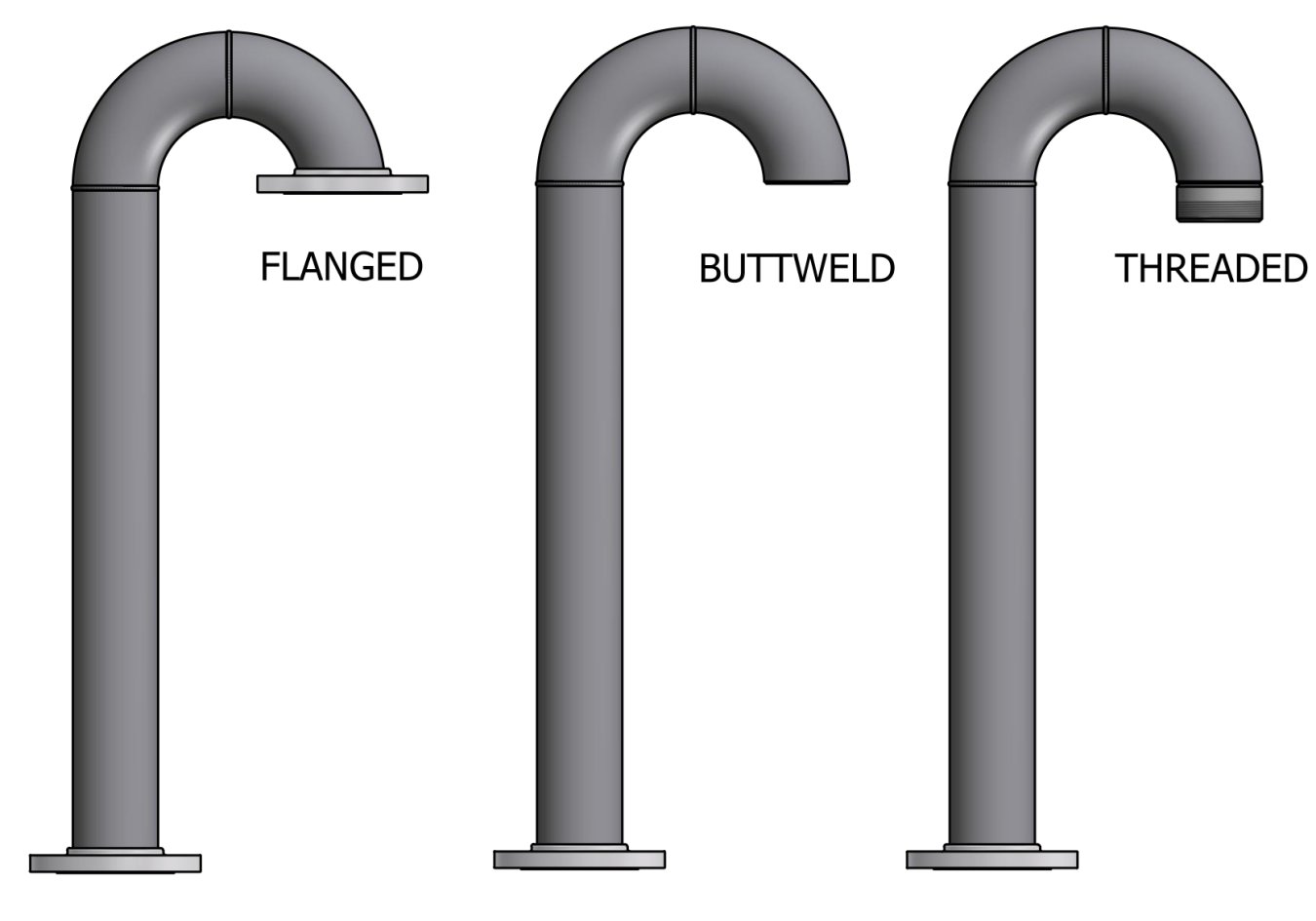 A: Total height of goose-neck form floor to center of radius.
B: Height from floor to bottom of valve to be fitted to pipe
Gooseneck pipe dimensions and connections
Description
Our 1750 Inverted Vent Check Valve has a heavy duty hinge cover assembly prevents sea water from entering tanks in rough seas. The hinged cover can be visually seen from the bridge while in the open or closed position. The advantage to our design is the ability to visually inspect tank vents before any pumping sequences are performed. A stainless steel toggle bolt eliminates the need for any additional tools to open or close the cover.
The Inverted Vent Check Valve protects tanks and bulkheads from pressure build-up during loading and unloading of liquid or dry cargo and assure maximum efficiency during operations. The ball float prevents contamination of the tank cargo from sea water during heavy seas.
Do you need piping for your valve purchases ? Wager has a broad inventory of industrial pipe fittings for both marine and wastewater industries. Fittings include butt weld, threaded and flanged. Materials are hot dip galvanized steel, aluminum or 304-316 stainless steel.
Simply fill out your requirements on our measurement form, and we'll be happy to return a quote.
Wager is the original patent holder of the Inverted Vent Check Valve.

More information about this product?